TECHNOLOGY
Our mission is to develop a technology for the construction of affordable and high-quality housing.

To do this, we have developed a 3D printer that allows you to build a dome house with the best characteristics in terms of energy efficiency, reliability and cost.

The boom construction 3D printer developed by us has a simple and reliable design, due to the original technology of its application - printing comes from the center of the future building, layer by layer around the printer prints the walls and roof.

The foundation can be made using standard technology, or using a printer for printing permanent formwork with subsequent reinforcement and filling with heavy concrete.
In the process of printing, the outer and inner shells of the building are simultaneously made, filling the space between them with insulation - thus we get a warm wall ready for finishing with windows formed during the printing process and technological holes for laying communications.

EQUIPMENT SPECIFICATIONS
printer weight 200 kg.
length 1 m, width 0.9 m, height 1 m, boom length 3-6 m;
print diameter from 5 to 12 meters;

construction time from 7 days;

power consumption of the printer together with mixing and feeding equipment up to 7 kW;

time to deploy the printer on the construction site, about two hours;

the material used is cement-sand and gypsum mixtures.
The low weight and dimensions of the printer allow it to be transported in a car trailer and to do without lifting mechanisms.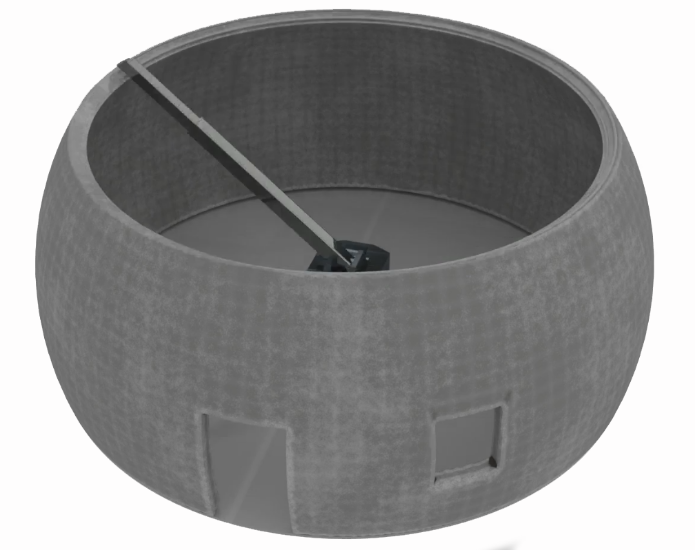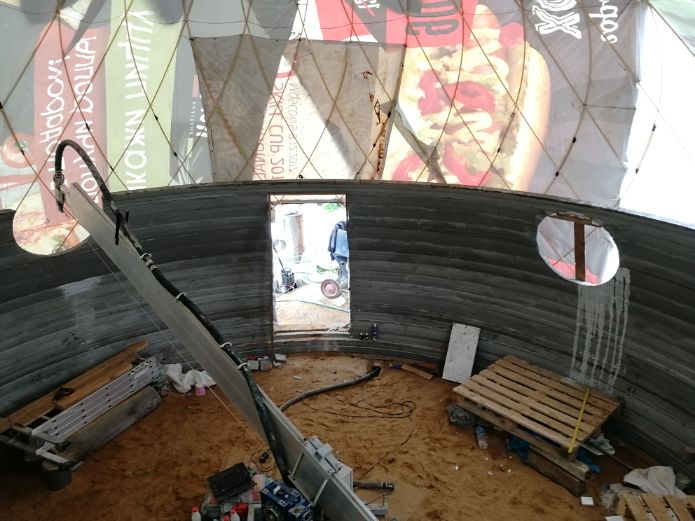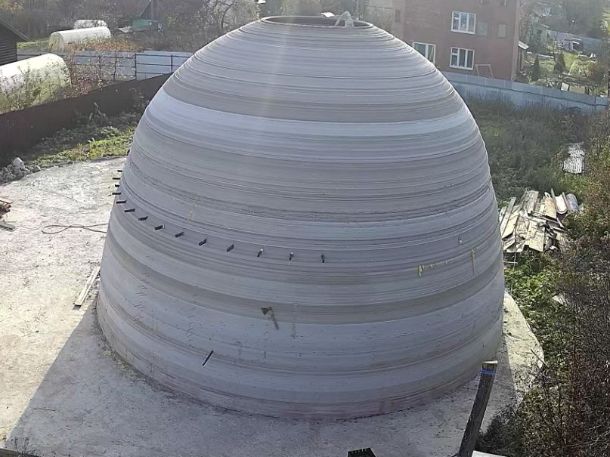 Dome with a diameter of 9 meters
Printing a parabolic 3-layer dome